The

X

is about raising awar

eness with LGBTQIA+ health & education. In present public schools, there is a lack of sex and history education for youth LGBT.

X

wants to break boundaries and make it aware that it's a problem that needs to be solved.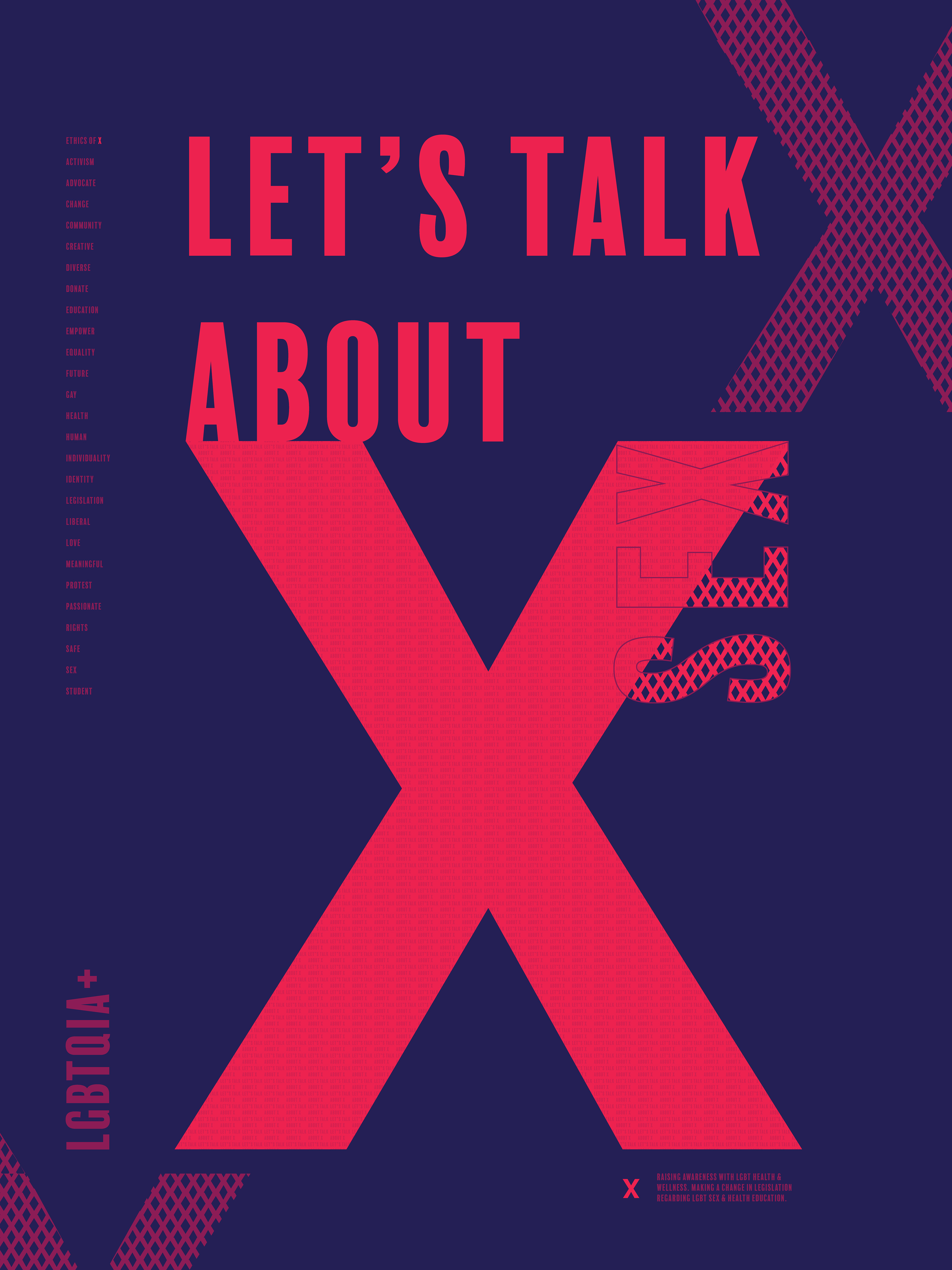 This experimental Zine is my personal experience with LGBTQIA+ Education in Elementary, Jr. High, and high school.
Adobe Indesign, Photoshop, & Illustrator